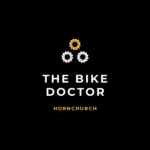 Book Your Winter Cycle MOT For Just £35
At Bike Doctor – Hornchurch we want to celebrate you hardy souls that are carrying on riding your bikes through these cold, dark, winter months!
We all know winter can be VERY hard on our bikes so we would like to offer you a full winter MOT for just £35!
Here is what is included…….
Bike fully cleaned and protector applied
Brakes and gears checked and adjusted as required
Headset, bottom bracket and hubs stripped, re-greased as required and bearings inspected
Chain, chainrings and cassette cleaned and checked for wear
Tyres/tubes checked for wear/damage
Frame/handlebars/stem/seatpost all checked for damage
Notification/replacement of any worn out/damaged parts (replacement parts charged extra)
Excellent Bike Service Booked my bike in for a service with Mike as I had the Bolton Ironman in 2 weeks time. Service was excellent, gave me peace of mind I wasn't going to have a mechanical on the big day. Mike also resolved an intermittent brake disc rub issue which had been driving me mad for the past year. 100% recommend.
Very pleased with the service provided by Michael from initial contact to bike collection
Bike Service Friendly, simple and cost comparitive bike service. Will use again and have no hesitations recommending.
Very friendly, oozing with advice and carried out a fantastic service on the bike I hadnt touched for 10+ years
Elijah Collins
2021-04-01
100% Recommended! Excellent service, bike is running smoothly Outstanding quality of work at a great price, Definitely recommended regardless of the problem, big or small Michael went above and beyond, explaining processes and any queries, I may have had at the time. 100% recommended – I will not hesitate to use again for a future service, repairs or a bike fit.
Nicola Gillespie
2021-03-29
Thorough service, easy to book Easy to book appointment, quick thorough and efficient service done for my bike sorting out some minor gear issues. Nice touches included like realigning handlebar grip.
Bike service Michael has done an amazing job on servicing my bike and I can see a real difference in the ride. I am happy to recommend him.
Brilliant job I am so happy that I found Michael. He is a genuine, honest and kind person. He pays attention to small details and he does know his job very well, I'm so happy with the work Michael has done for me. I will always come back and highly recommend him. Thank you so much!
Very pleased with the service, booked in quickly and easily with good communication.
BB REPLACEMENT AND SERVICE I took my bike to replace the bottom bracket to a ceramic one and advised me that there isn't much difference based on his experience. With that adviced it saved me from installing the ceramic BB and just return it. Always gives an honest opinion Also took my bike for the basic service and was advised that the bike was still in good condition. Will take my bike again and recommend friends to bring their bikes to him. Cheers Ken