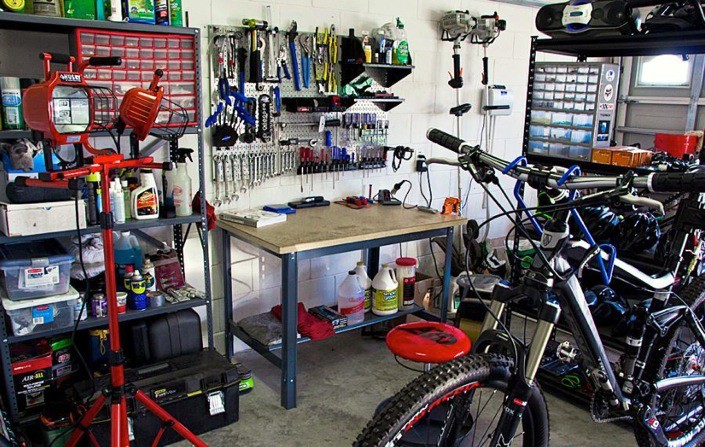 How Often Should You Have Your Bike Serviced?
In the last week I think I must have been asked this question around 25 times – it is the single most common question I get asked (well other than 'how much coffee do you actually drink?' and 'did you really – actually- race in those Stars and Stripes shorts?' – you may need to check out the instagram page if you are wondering about that last one).
Anyway – it seems that I should at least attempt to answer this question.
Unfortunately it is one of those 'piece of string' questions as there are LOTS of variables in play – my usual answer is that once the bike starts to not feel great then it is time for a tune up, this may happen 3 months, 6 months, 12 months or longer depending on how you ride, how you look after your bike and how many miles you do.
As a general rule of thumb I recommend one big service and 1 smaller service a year if you have one bike that you ride all year round (yes, even if you ride it on a trainer in the winter, maybe more so).
BUT – there are a couple of components that do have a fairly specific lifespan, so let's have a look….
The Chain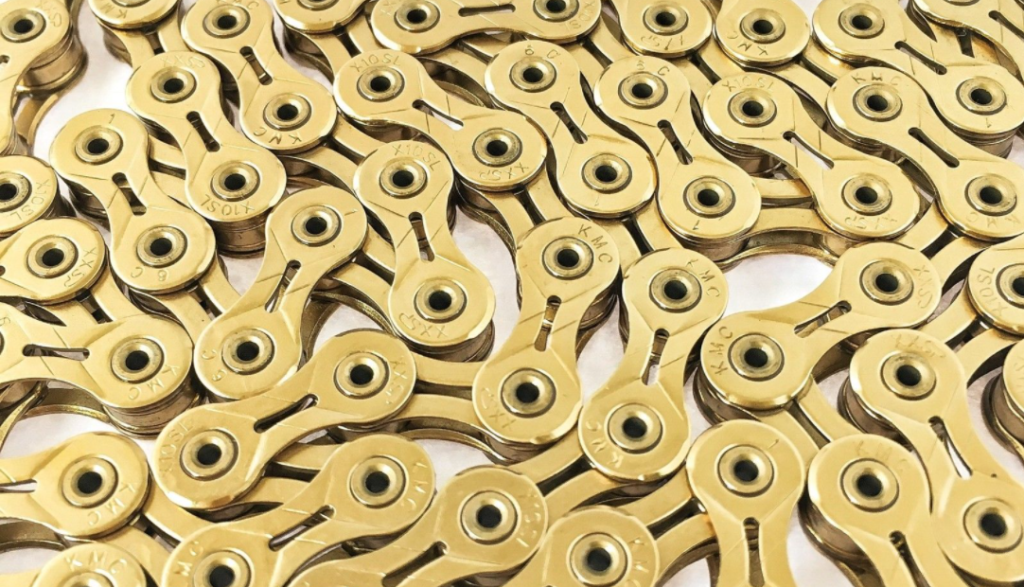 The chain is the hardest working part of any bike (unless you class the rider as part of the bike that is).
As a general rule of thumb, 2,000 miles is the lifespan of a chain, of course there is some level of variability in this…
If you are a high cadence spinner (so ride above 90rpm the majority of the time, if you have ever made the mistake of asking me about cadence you will know I LOVE this topic lol), look after your chain meticulously and only ride in dry weather then your chain may last longer.
Likewise, if you are the opposite then it will last less time.
Why does it matter?
Well, firstly, a worn chain will DESTROY your cassette, chain rings and jockey wheels faster than you can say 'snap'.
Which brings me to point two – there is nothing that will ruin your day than breaking a chain 30 miles from home or when you are on the way to work!
Cables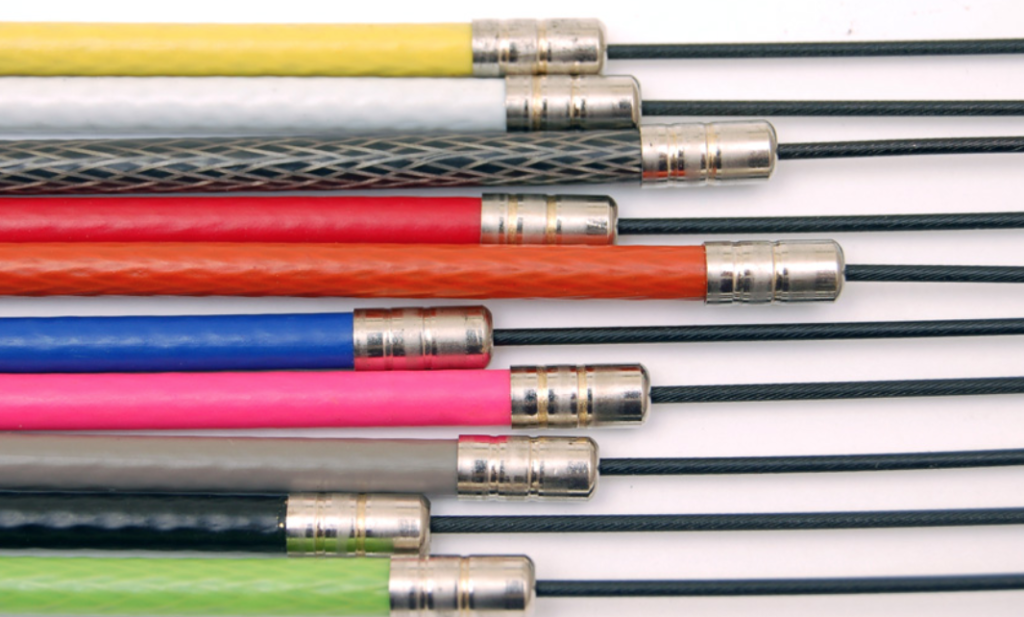 Cables tend to last a bit longer – but they do need replacing – and in general you should look at replacing cables every 5,000(ish) miles.
However, cables stretch!
Some cables also stretch faster than others, the good news is that it is easy to know when they have stretched – once your brakes are not as responsive as you would like (unless you have hydraulics obviously) and/or your shifting starts to get noisy or unpredictable then its time to have a tune up.
Conclusion
So the general conclusion here is that you should look to get your bike serviced around the 2,000 mile mark as that is when the chain will generally need a look.
But as said – this really depends on your style of riding and how good you are at looking after your bike, so my rule of thumb is 'if it doesn't feel right then get it looked at' 🙂
If you think it is time to have a tune up give the button below a click to have a look at the options we have for you….
Thanks for reading 🙂
Article Categories
EXCELLENT Based on 45 reviews.
First time customer - Recommended As a first time user of The Bike Doctor - Hornchurch I was very impressed. Michael was friendly and clearly knows his stuff. He gave me a range of options and a recommendation for the part I needed allowing me to then choose to fit my budget. He kept me updated and charged a fair price for his labour. Drop off and pick up is nice and easy without the usual parking restrictions you find near shops. Overall I'm glad I gave him a try and can safely say that I'm now a loyal customer and will be returning for all my future bike needs.
Exceptional service and going out of… Exceptional service and going out of hes way to ensure my bike was rideable before the christmas break.
Bike service Thanks for the service on my bike. The gears now change as good as new.
Joeworski Manalac
2021-09-28
Great service Great service, sound advice, soild job!
Very good service and support Easy to arrange. Gave my bike a full service, was very helpful, identified possible future issues and gave advice. Thanks
Sebastian Meißner
2021-09-02
I had quite a few problems with my bike… I had quite a few problems with my bike and Michael was able to fix everything within a day. He is very pleasant to deal with. Overall great service - highly recommend.
Very honest and knows exactly what he's doing. I got my road bike serviced on the 23rd August 2021. He done an excellent job. My bike had a few problems but now it feels like new. He is a very honest and truthful person. I'm not going anywhere else to service my bike.
First rate customer experience Swift, efficient, friendly service, coupled with high-quality, freely-given advice. It is a pleasure to deal with someone who understands from experience the needs of the customer, and who takes pride in being conscientious.
Excellent Bike Service Booked my bike in for a service with Mike as I had the Bolton Ironman in 2 weeks time. Service was excellent, gave me peace of mind I wasn't going to have a mechanical on the big day. Mike also resolved an intermittent brake disc rub issue which had been driving me mad for the past year. 100% recommend.
Very pleased with the service provided… Very pleased with the service provided by Michael from initial contact to bike collection